About us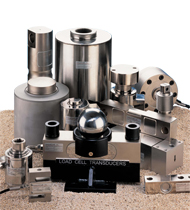 Sensolink, established in 2002, is a global manufacturer and distributor of load cells and other products providing weighing and force measurement. With over 100 years of collective experience, our team of professionals stand ready to guide, advise and help our clients navigate the world of weighing systems. We are fully committed to broadening load cell application in a variety of fields – including aviation industry, automobile industry, and other material testing industry.
All our products are ISO9001 certified factory produced-- many of which received NTEP, OIML, CE, RoHS certification. Our R&D Team is composed of highly trained engineers who are able to develop products that fit each individual customer's needs in the shortest period of time.
Sensolink is currently trademarked in the Unites States, and is working to obtain trademarks in various countries globally including Taiwan and China. Our products have successfully reached more than twenty countries worldwide. We have experience working with diverse customers across many different industries. We take pride in our sales/engineering team, who provides superior technical support and shares their knowledge and experience with customers. Sensolink's philosophy has always been: Reliable, Affordable, and Durable. We are confident that our competitive pricing and superior customer service will exceed your expectations.